Venus-Box
$89.00
$159.00
saving
$70.00
| /
Venus-Box
$89.00
$159.00
saving
$70.00
| /
The Perfect
TV

Box to enjoy with your family!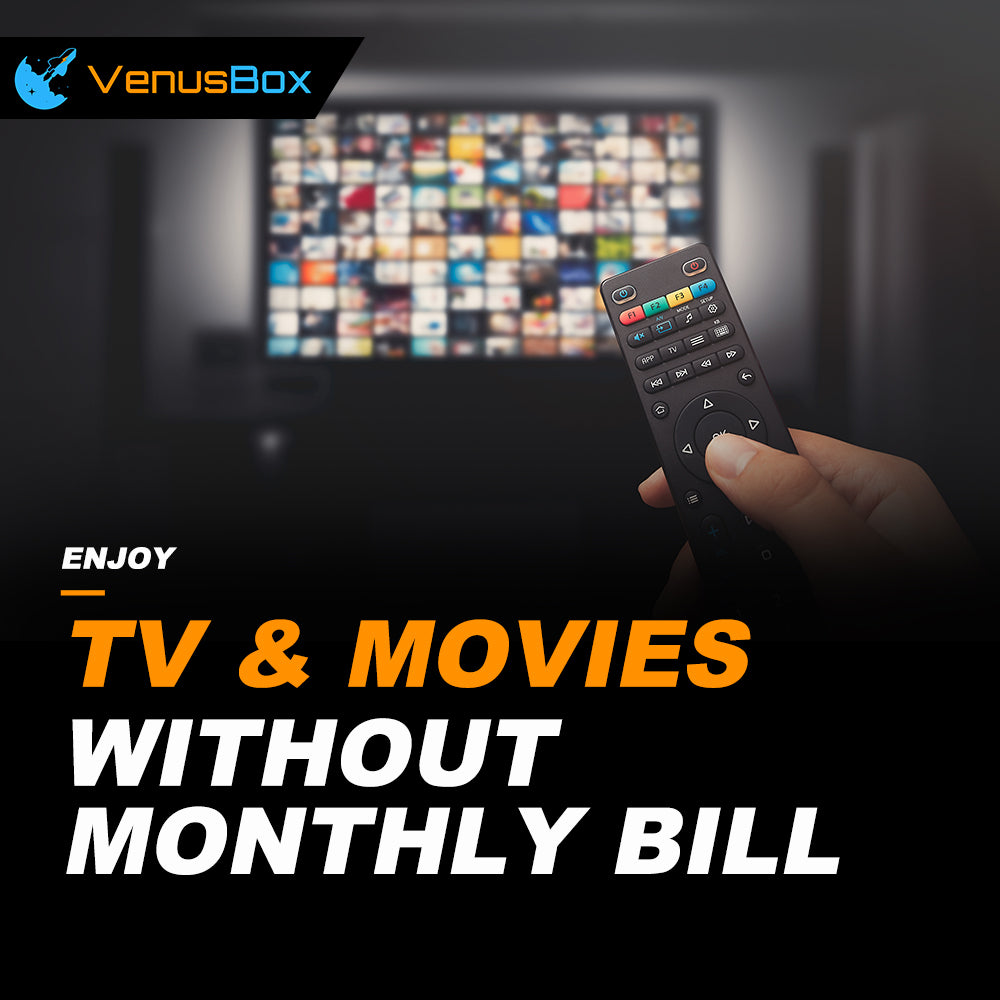 With VenusBox, you can:
✓ 3 Minutes Installation.
✓ Stable Set top boxes
✓ Powerful TV Box, 3 Times faster than most of TV boxes.

✓ Excellent Customer Service.
✓ Get 100% Satisfaction Guarantee.
VenusBox Set-top boxes provides the simplest way to stream entertainment to your TV. 

VenusBox

Box 

makes it easy and affordable to watch your favorite TV.  Stream TV, live news, sports, music, movies, and more.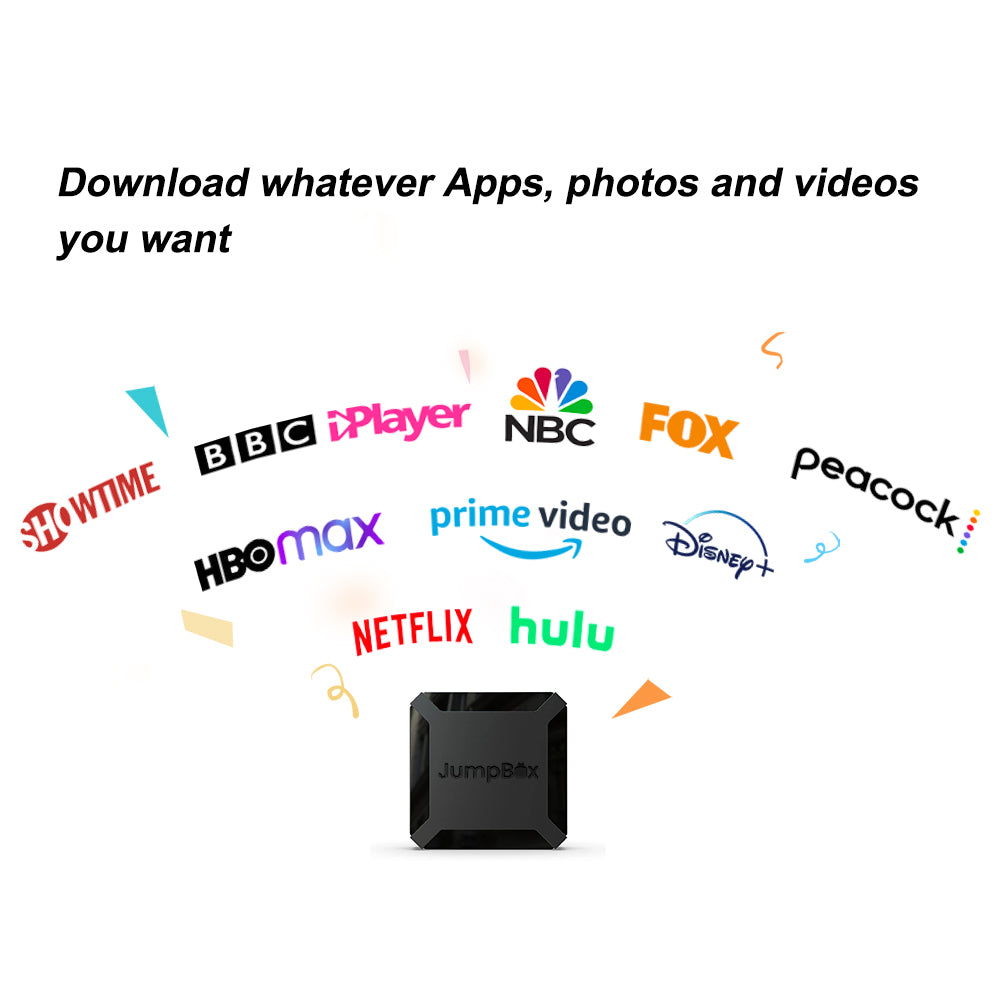 Benefits:



✅ No Subscription and hiding fees for watching channels or for using a VenusBox.

✅ 
Endless entertainment: movies and TV series Available with all genres
: Popular, New, Classic, Action, Adventure, Animation, Comedy, Crime, Documentary, Drama, Family, Fantasy, Horror, Musical, Mystery, Romance, Sci-fi, Sport, Thriller, War, Western, movies, etc.
✅ Brilliant picture quality - VenusBox supports 8K Ultra HD resolution and High Dynamic Range, experience clarity and smoothness like never before.
✅ Works in every country - All you need is a TV and an internet connection. Connect and Go!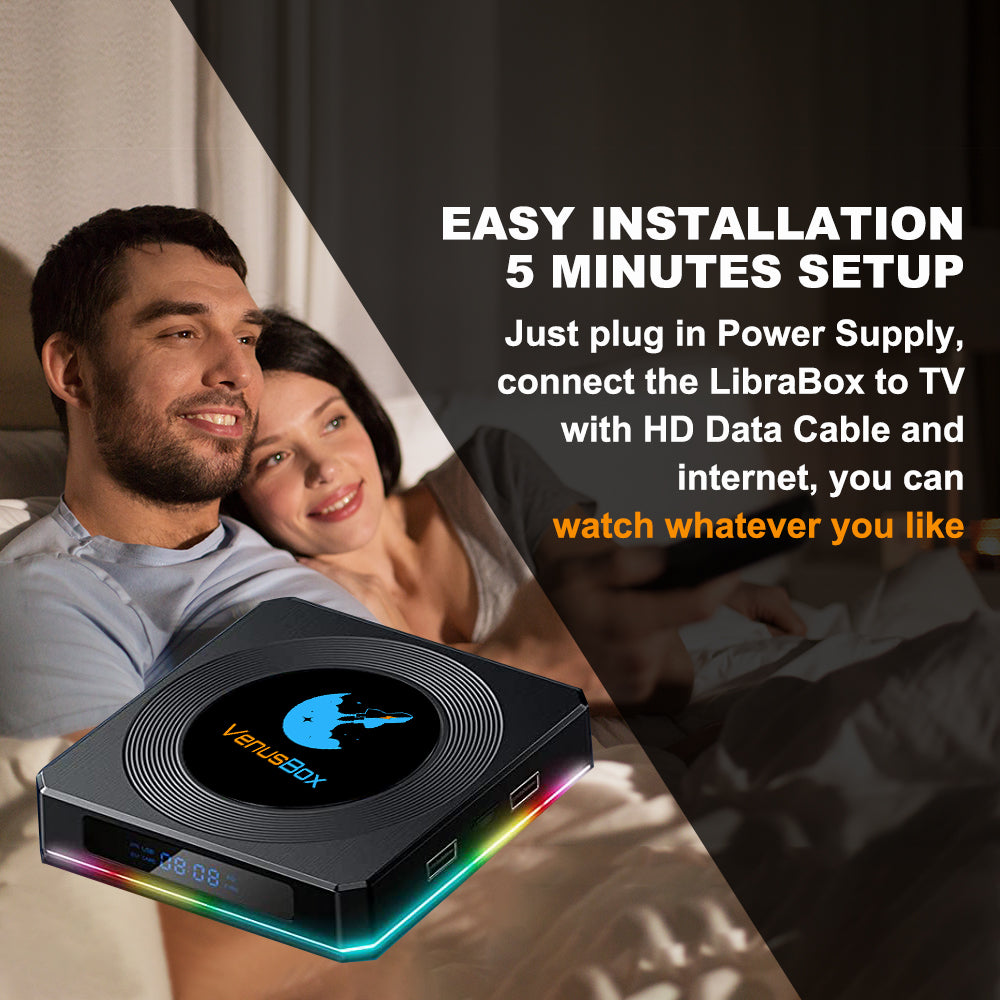 Technical Details:

OS: Android 9.0
Brand: VenusBox
Chipset: Quad-core ARM Cortex-A55 Processor
CPU Model Athlon X2 Dual Core QL-60
Memory: 2GB DDR3 Memory
Storage: 16GB eMMC Internal Storage
Expand Memory: Support MicroSD(TF), Up to 128GB
USB Port: 2X USB 2.0
Hardware Interface: Bluetooth
AV Output: 1x3.5mm Jack
Card Reader: 1x Micro SD(TF) Slot
Antenna: Internal independent Wi-Fi antenna
Wi-Fi : Support 802.11 a/b/g/n/ac Dual Band WiFi
Network: 10/100M LAN
Voltage support: 110V - 220V
Resolution: Ultra HD 4K
High Definition video output: 4K (6144x3160 pixel ) 60fps

1 Years Warranty Period